We believe that technologies must be unified. "Separate Islands "-Style is not suitable any more in order to master current and future challenges, which getting always more difficult than ever before. We are dedicated to provide our customers with complete solutions, in order to let them focus on their own business-cores. This why we created the "IT Union "as an umbrella to unify different services and technologies. Our main mission is not differing from worldwide service and mobile operators, which is good. But instead we are focusing on providing the complete solutions instead of selling SIM cards and connectivity.
Although "IT Union GmbH" was founded in 2015, but the members under its umbrella are mostly much older, like Starware & AVL. "Starware.com" was founded 1992 & "AVL.net" in 2005.
The Internet of Things changes everything and smart devices today bring a new level of complexity in design, test, performance monitoring, and security. IoT-Platforms are not the solution; they are only part of the challenge. That is why we focus on turning business concepts into realities without the hassle of software's compatibility and different systems integration. Whatever industry you're in, IoT technology has the power to transform your business. with our expertise at your side, We offer a wide range of solutions to help you simplify IoT. You can trust our team as business partner and rest assured that every element of your project will run smoothly and whatever your business is, you'll get a solution from us.
"Your success is ours".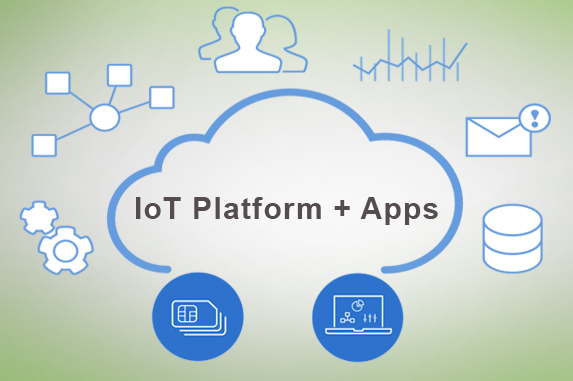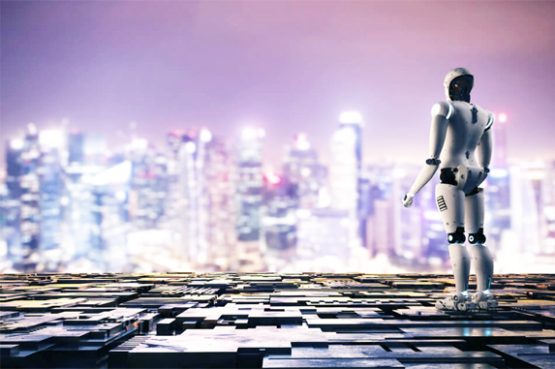 Computer-Vision & Smart-Bots are the pillars of this division. Detecting, Recognition to alert or track an action is the most used way in our "Computer-Vision"-Applications. Chatting in written & speech like smart bots (For example: Alexa) is the 2nd pillar. The big advantage here is, that our system is made and hosted in Europe, which makes it GDPR-conform (General Data Protection Regulation). Combining both pillars with robotics opens completely new and huge horizons to use in. And this is our new project, which will be offered on 13th February 2020 in the "Digital Demo Day" in Düsseldorf.
Information & Cyber-Security was the first service of Starware. This part is much more important nowadays. Starware Security Team was honored many times by Google, Yahoo, Microsoft, Apple, … etc. Some of our team are working now in these companies. Not bad, we are creating continuously ethical hackers to serve you at the best human possible level, apart from your firm size. Having an incident? No problem, you're just a call away from us.
OTH, we've an outstanding support team, who can help you forward. It is not just a Help-Desk. Our engineers/technicians have at least 10 years' expertise in all of our divisions. So, if you may have any trouble in server environment, you'll get one of the team of our own data center. The same in networking & so on.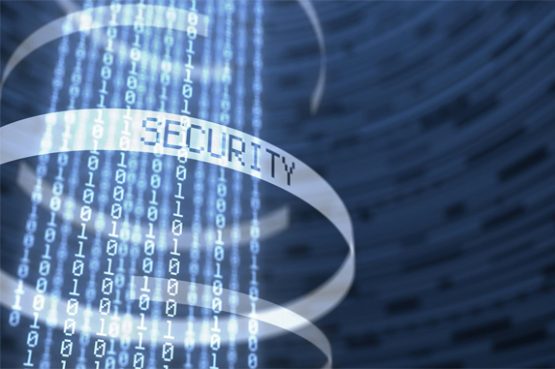 Information according to § 5 TMG:
IT Union Holding GmbH
At the Steele 37
D-40599 DüsseldorfRepresented by:
Mr. Hosam Moussa
Contact us:
phone: +49 (0) 211 999 17 941
Fax: +49 (0) 211 999 17 943
e-mail: [email protected]Register entry:
Entry in the commercial register.
Local court Bochum
Registration number: HRB 15695
Sales tax identification number according to §27 a sales tax law:
DE 302 363 005
Dispute Resolution
We are not obliged to participate in dispute resolution proceedings before a consumer arbitration board.
Liability for contents
As a service provider, we are responsible for our own content on these pages according to § 7 para. 1 TMG (German Telemedia Act) and general laws. According to §§ 8 to 10 TMG we are not obliged to monitor transmitted or stored information or to investigate circumstances that indicate illegal activity. Obligations to remove or block the use of information according to general laws remain unaffected. However, liability in this respect is only possible from the time of knowledge of a concrete infringement. If we become aware of any such violations, we will remove the content in question immediately.
Liability for links
Our offer contains links to external websites of third parties, on whose contents we have no influence. Therefore we cannot assume any liability for these external contents. The respective provider or operator of the sites is always responsible for the contents of the linked sites. The linked pages were checked for possible legal violations at the time of linking. Illegal contents were not identified at the time of linking. However, a permanent control of the contents of the linked pages is not reasonable without concrete evidence of a violation of the law. If we become aware of any infringements, we will remove such links immediately.
Copyright
The contents and works on these pages created by the site operators are subject to German copyright law. The duplication, editing, distribution and any kind of utilization outside the limits of copyright law require the written consent of the respective author or creator. Downloads and copies of these pages are only permitted for private, non-commercial use. Insofar as the content on this site was not created by the operator, the copyrights of third parties are observed. In particular, third-party content is identified as such. Should you nevertheless become aware of a copyright infringement, please inform us accordingly. If we become aware of any infringements, we will remove such contents immediately.